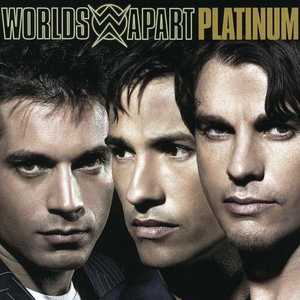 Song:
Worlds Apart Everybody 1996
Album:
Everybody
Genres:
Pop
Year:
Length:
231 sec
Lyrics:
Diamonds In The Night Rocking This Groove Together
right Round, Jump Around To The Funky Sound
this Could Last Forever
soldiers Of Heart, Fighting For The Right
to Party, Hold On Won't Be Long If You Wanna
sing Along, Here We Go Now-Ooh Ooh

everybody You've Got To Groove
it's Just Like Me And You
like One And One Makes Two (Everybody)
everybody It's Time To Move
this Is Your Chance For Letting Go
and You Know That You've Got To
feel The Body Heat
let The Rhythm Find Your Feet-Yeah

lovers In The Night, Waking Up Strangers
in The Morning And It's Calling To Me
'come Back And We Can Do It All Again'
summer's On The Beach, Heaven Is There Just
gotta Reach Out Scream And Shout, This Is
what It's All About - Here We Go Now-Ooh, Ooh

repeat

move Your Body To The Sound,
shout Out Loud And Stamp Around,
everyone Should Sing Along - Come On
Download Now!!!
Copyright © 2020 Zortam.com. All Rights Reserved.