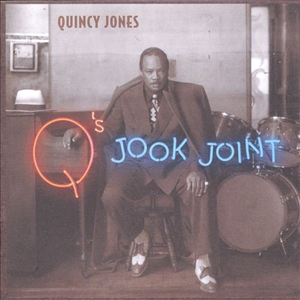 Lyrics:
[Various background dialogue and sound clips]

"The Jook Joint" (Repeated)

"If it hadn't been for me, Quincy would be…"

"Leroy, L-E-R-O-Y"

(LL Cool J: "No doubt; no diggity, no doubt; no diggity, no doubt")

"My name is Miles Davis"

"I'm always hanging out here"

"Yo, yo, hold on, hold on, hold on, hold on, hold on, hold on"

"What?"

"You ain't got no ID, you can't feel the funk of this jook joint"

"I got ID. What do you mean? Unh-unh Oh no, don't try that"

"Can I get in?"

"I bet I'll put my foot where your…"

"Excuse me, baby girl"

"Oh no, honey, you ain't nothin' but something to do"

"Ay, Q, Q…" *door opens*

[Kid Capri]
Q's Jook Joint is now in full effect
All the ladies in the house, all the fellas in the house
And we want y'all to sit back, relax, and have a good time
And let the good times roll
Download Now!!!
Copyright © 2020 Zortam.com. All Rights Reserved.