Download Now!!!
Songs | Albums | Album Arts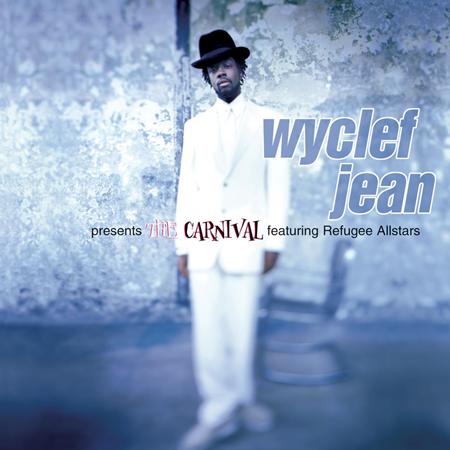 Song:
Intro,Court,Clef,Intro (Skit,Interlude)
Album:
The Carnival
Genres:
Hip-Hop
Year:
1997
Length:
199 sec
Lyrics:
[Intro]
Bring your ass, Pump the positivity
From the people who brought you 'Nappy Heads' in '94, 'The Score' in '96
Now Wyclef presents 'The Carnival', feel the excitement, taste the culture, know who you are
Starring, Wyclef as 'Big Nigga' (Big Nigga)
Featurin' Lauryn Hill as MOM OF THE BEAT (This wig ain't gonna cut it)
Also Prakazrel as Haitian Harry (Yard mon Harry, Yard bomba-clot mon Harry)
John Forte as Trey-wud (And he just kept fondlin' me right there)
Melky Sedeck as House Nigga (Y'all get off from 'round there)

[Skit: Court Clef]
Guard: All rise for the Honorable Judge Bartholomew Holda-niggadown, the 3d, federal case #B3946006, the US Government vs. The efforts of He'cliff (Wyclef!). Yeah, yeah, you know what I am talking about, whatever!
Prosecutor: Yeah, your honor, here today the DA's office, proved to the jury beyond a reasonable doubt that this son-of-a-bitch here is not only a player, He's a definite bad influence and is capable of inciting many riots, Your honor! He's a goddamn revolutionary
Defense lawyer: Ayo, your Honor! This case is pure bishop, okay!? This is a waste of taxpayers money, an' waste of your time. I'll prove to you of without a'chateau of a doubt...
Prosecutor: Jesus!
Defense lawyer: ...that my clientele is innocent!
Prosecutor: Yeah, wha-whatever, your Honor. I not only have tapes of him, incriminating his goddamn self, but I got witnesses of diverse ethnic backgrounds who will testify today
Defense lawyer: Today
Prosecutor: Today! That Wyclef is not innocent, your Honor (pas possible!). Hand me the tape
Second chair: Your Honor, I'd like to enter this as Exhibit A
Prosecutor: Play the tape!
Announcer: Ladies and Gentlemen!



[Outro: Wyclef Jean]
Right about now
If you drivin' in your car you stuck in traffic
I beg you turn off your radio
We are not stopping for no red lights tonight
Blow your horns
Close the bar down cuz we are coming to drive you
Ladies, we beg you--hide your purses!
Soldiers, lighters in on the air tonight
Yes man, Arrival of the Carnival, new beats, we never recycle
Big up more like Wyclef, more like Prakazrell a.k.a. Dirty Cash
More like John Forte, L Joogie, more like Jerry Wonder
Inspectah Lauryn..
Soldiers, lighters in on the air, we are not stopping for no red light tonight
There is no guest list tonight
Download Now!!!
Copyright © 2020 Zortam.com. All Rights Reserved.