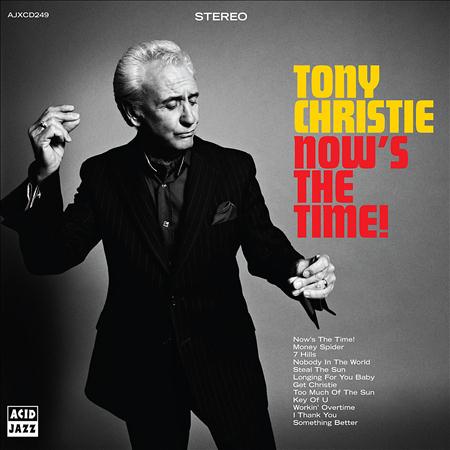 Lyricist: Tony Christie

Lyrics:

something's Happening Tonight
Took Me Quite By Surprise
Some How, Some Way You Have Walked In The Room
And Turned On The Light
You Have Made Me The Man
The Man I Wanted To Be
I Cant Let You Walk Away And Take What You've Given Me
Let The Music Play On
Let The World Look On
In This Moment In Your Life Is Where I Want To Be
Let The Others Laugh
Try To Stop Me, Nothing Can Stop Me
No One In The World Can Come Between You And I


Related





Now's The Time (X9)
Now The Future Is Here
Its About To Begin
I Dont Know Which Way Is Out
I Dont Know Which Way Is In
All I Know Is Theres Love
Knocking Hard At My Door
Shouting Let Me In, Come Out And Play The Water Is Warm

Throw The Spotlights On
Pull The Curtain Up
Ring The Changes
Perfect Sound Its All Alright With Me
Theres No Time Talk
Heres The Scoop
Lets Get To The Rules
I'm Laughing In The Face Of Win Or Lose
Long As Its You
Nows The Time (X11)
Metrolyrics



Download Now!!!
Copyright © 2020 Zortam.com. All Rights Reserved.