Download Zortam Mp3 Media Studio for Windows
- Free Mp3 Organizer, ID3 Tag Editor, Download Cover Art, Auto Mp3 Tagger Songs | DOWNLOAD NOW! | Albums | Album Arts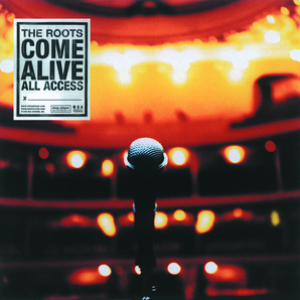 Lyrics:
Bass check 1-2
Keys check 1-2
Drums check 1-2
It's The Roots,
Now what we want y'all to do is sit back y'all, and just relax y'all,
Sit back y'all, and just relax y'all,
Sit back y'all, and just relax y'all,
And if you dig it let me hear your mega snap y'all,
Gods thought y'all, he on the keys right,
Lenoard hubbord y'all he's on the bass right,
?: Y'all, he's on the drums right,
Now who I am...
(Beat box)
Black Thought.
(Beat box)
Everybody say the name of this jam y'all

Essaywhuman, Essaywhuman, Essaywh-uman, Essay whuman, x2
Essay whuman, Essay whuman, EssayWh-uman, Essay whuman.x2

I'm the
(Beat box)
Rhyme displayer.
The vocal
(Beatbox)
Player.
(Beatbox)
I won't chill,
(Beatbox)
So show us some freakin skill.

Now, wait a sec,
You got a
(Beatbox)
Rep.

So... The jam,

The name of this jam,

We got to blah... bring it on,
Steve Cole is... on the horn.
In case you thought my guard was caught,
My name is...
(Beatbox)
Black thought.
I'm from the... Roots clan,
Say Common is my...
(Beatbox)
Man.
We got to...
(Beatbox)
Rock the jam!

Be-doop... Get a taste,
Of leonard, Bang!... Hubb on the base.
He... plays it sweet,
He doesn't... Boom, don't lose the beat.
Your words... you heard just what I said.
So leonard's... freakin with my head,
But yo he's boom, bang still my man.
Rockin' the...
(Beatbox)
The name of this jam...

Download Zortam Mp3 Media Studio for Windows
- Free Mp3 Organizer, ID3 Tag Editor, Download Cover Art, Auto Mp3 Tagger
Copyright © 2020 Zortam.com. All Rights Reserved.